Appsumo presents a new trading platform called Aikido. With interesting features like automated DCA and low fees. In underneath video you learn more about DCA and in the article from appsumo more about the platform itself.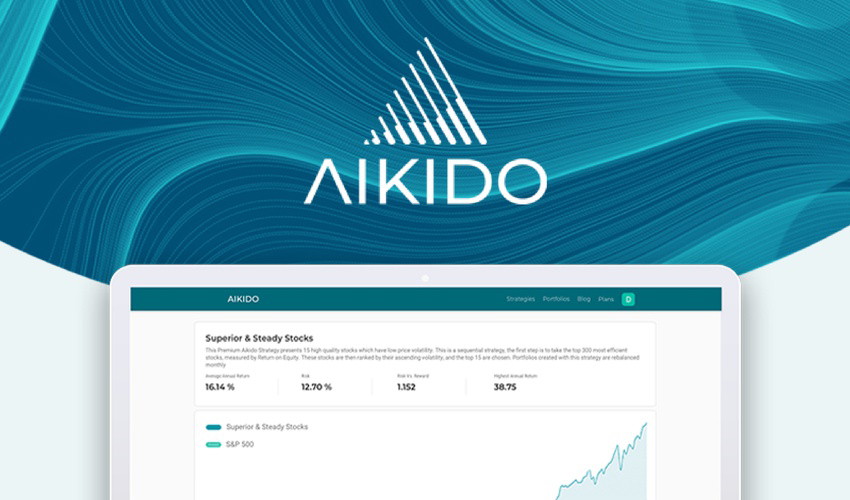 New stocks and cryptos can leave even seasoned investors feeling confused, especially when things don't go as planned. ("I checked out when doges started making coins.")
Doing research, picking investments, and keeping track of everything takes so much time, and there's tons of conflicting information to make you second-guess every decision.
What if there was an algorithm that analyzed every stock and built a portfolio for you based on facts—not emotional buying?
Welcome to Aikido Finance.
Build an investment portfolio in less than five minutes and start algo-trading stocks and cryptos using time-tested strategies
Alternative to: QuantConnect, Streak, and Coinrule
Connect your broker, pick a strategy, and build the portfolio super easily from a single platform
Best for: Everyday people who want to easily build a stock or investment portfolio using a data-driven approach
Aikido Finance provides data-driven, algo-trading strategies to automate your investing, so you can build a portfolio in minutes.
Creating an investment portfolio can be difficult and stressful, which is why Aikido Finance makes it possible to build a stock or crypto portfolio in just three steps.
Connect your broker, pick an investment strategy, and build out an automated portfolio without putting any (more) gray hairs on your head.
You'll save hundreds of hours of research by automating your investments, so you can rest easy while racking up the returns.
Create a crypto or stock portfolio with automated trading strategies in only minutes.
Today's trading is mostly done by computers, and this platform helps you invest using evidence, not emotion, to compete.
Aikido Finance uses the highest-quality financial data to power decades worth of backtested strategies.
Get access to rule-based algo-trading strategies based on published research in reputable academic journals, not sourced from random people on internet forums.
By automating your portfolio through Aikido Finance, you'll only use strategies that have outperformed in the long run.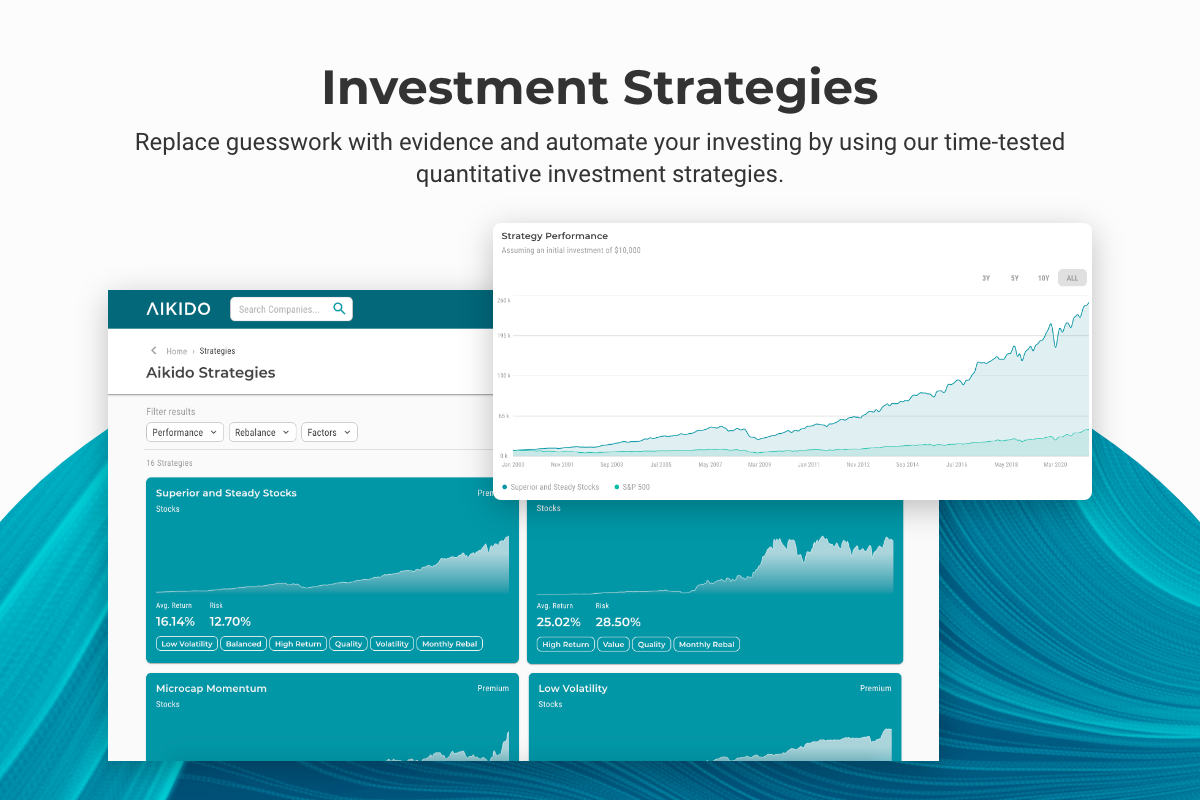 Ditch the guesswork of normal investing by automating your portfolio with data-driven techniques.
Crypto volatility is no secret, which is why Aikido Finance gives you access to automated dollar-cost averaging (DCA) to invest a set amount every month into your coin(s) of choice.
You'll be tackling a finicky market with one of the best long-term strategies to avoid the anxiety of timing buys in volatile markets.
Simply connect your exchange, choose a cryptocurrency, adjust your contribution settings, and build a DCA!
Engage in effective long-term crypto investing with a DCA that automatically invests money into selected currencies.
Good investors keep a steady eye on their portfolio, and Aikido Finance ensures you follow suit with in-depth portfolio analytics for unbeatable insights into your investments.
Keep your portfolio up to date with Aikido Finance's algorithms—they'll make rebalancing your portfolio super simple with a fully-automated process.
With the click of a button, you can update your entire portfolio each month and ensure your assets are still kicking butt.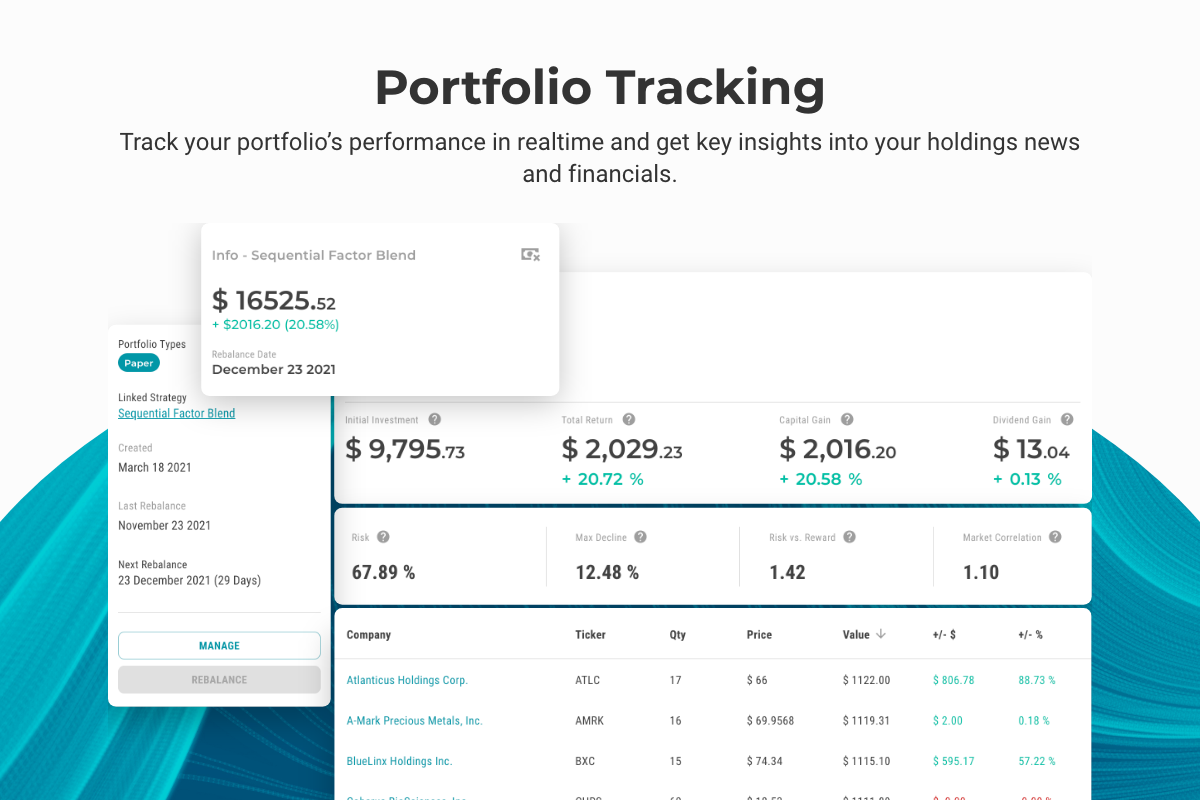 Detailed performance analytics make sure you're seeing the results you need.
The ups and downs of investing can feel like a rodeo where you're the amateur clown along for the ride. ("My makeup isn't the only thing running for its life.")
With Aikido Finance, you can easily build a quantitative portfolio and automate your investing strategy for long term success.
Build a high-performing portfolio without the hassle.
Get lifetime access to Aikido Finance today!